Cara Berbelanja di Megajaya.co.id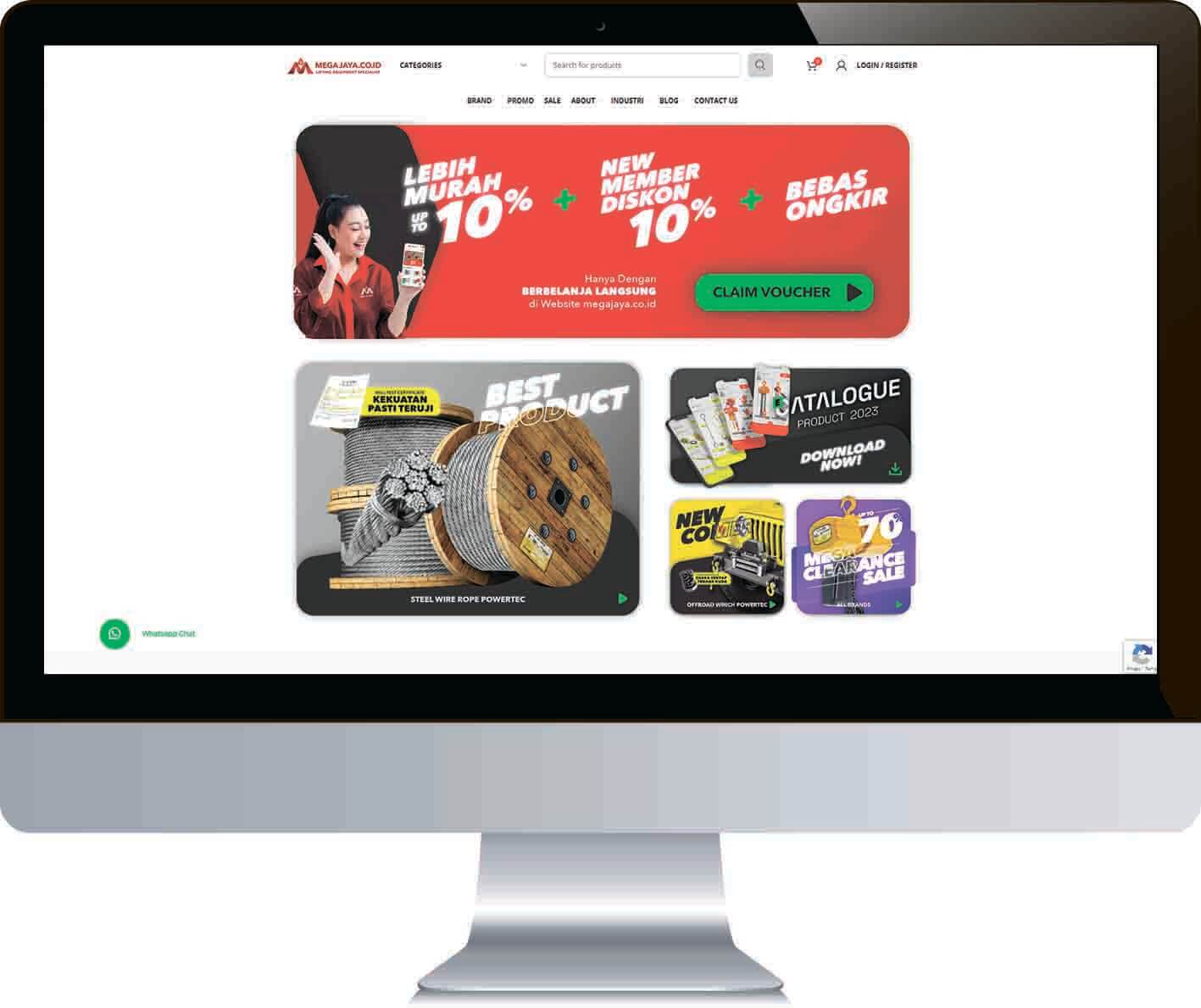 Langkah 1
Anda masuk ke halaman utama megajaya.co.id
Pada kondisi lain, bisa saja Anda masuk melalui pencarian google dan berada pada halaman kategori atau produk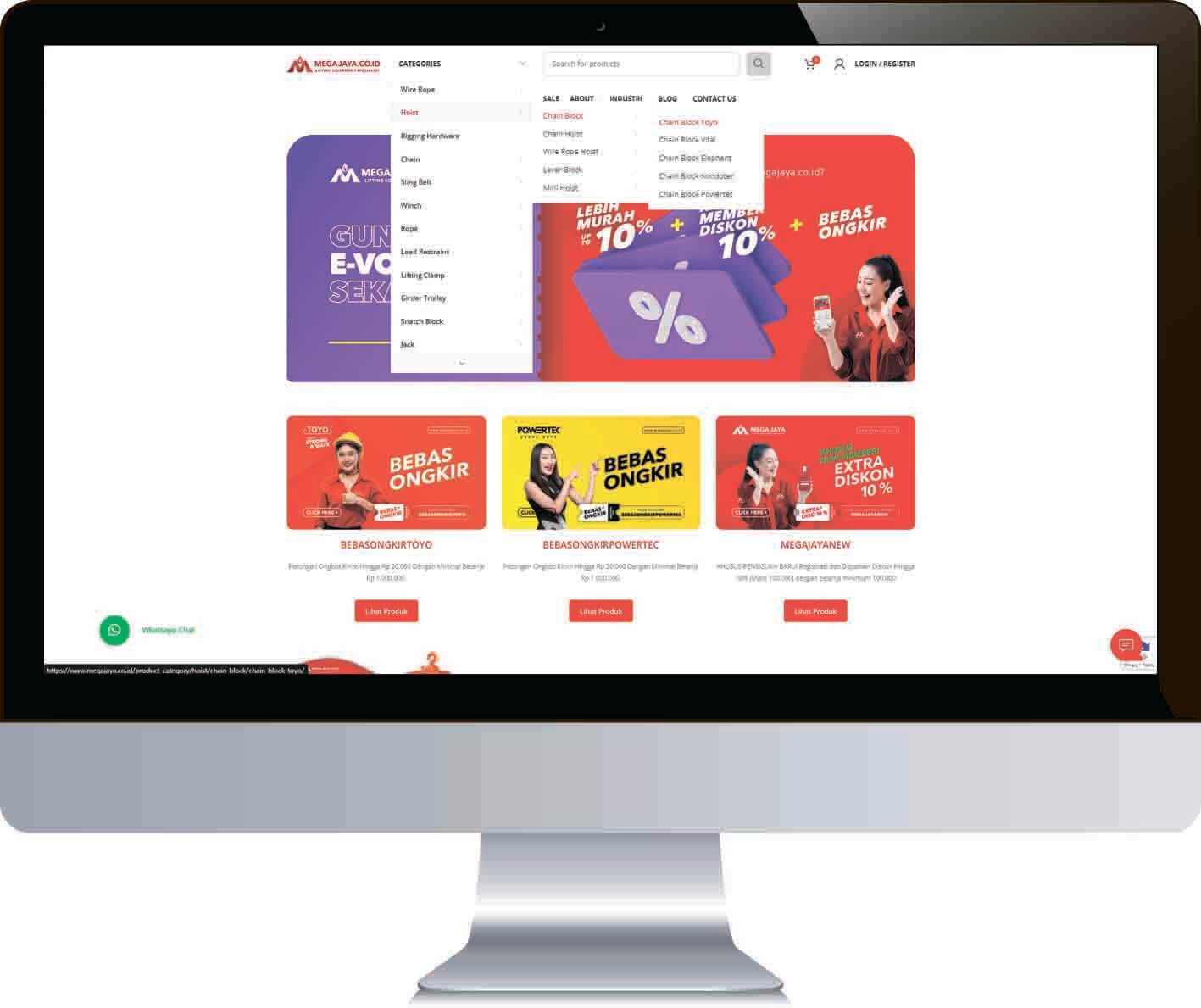 Langkah 2
Silahkan Anda memilih kategori produk yang Anda butuhkan
Anda juga bisa saja menggunakan kolom pencarian sebagai alternatif lain, jika Anda sudah tahu detail produk yang Anda cari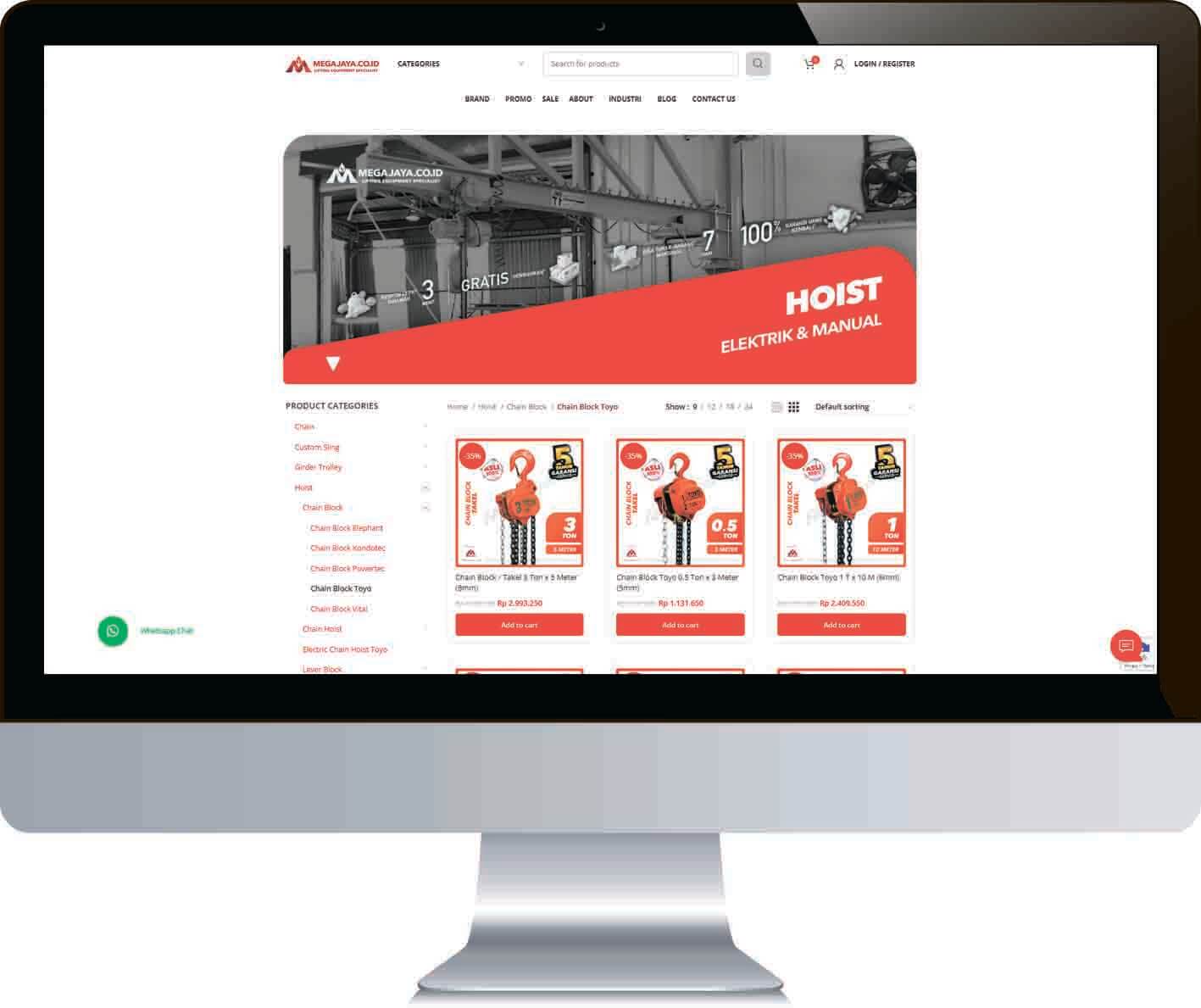 Langkah 3
Silahkan memilih produk yang sedang Anda butuhkan, kami juga menampilkan harga promo yang bisa menjadi pertimbangan Anda saat membeli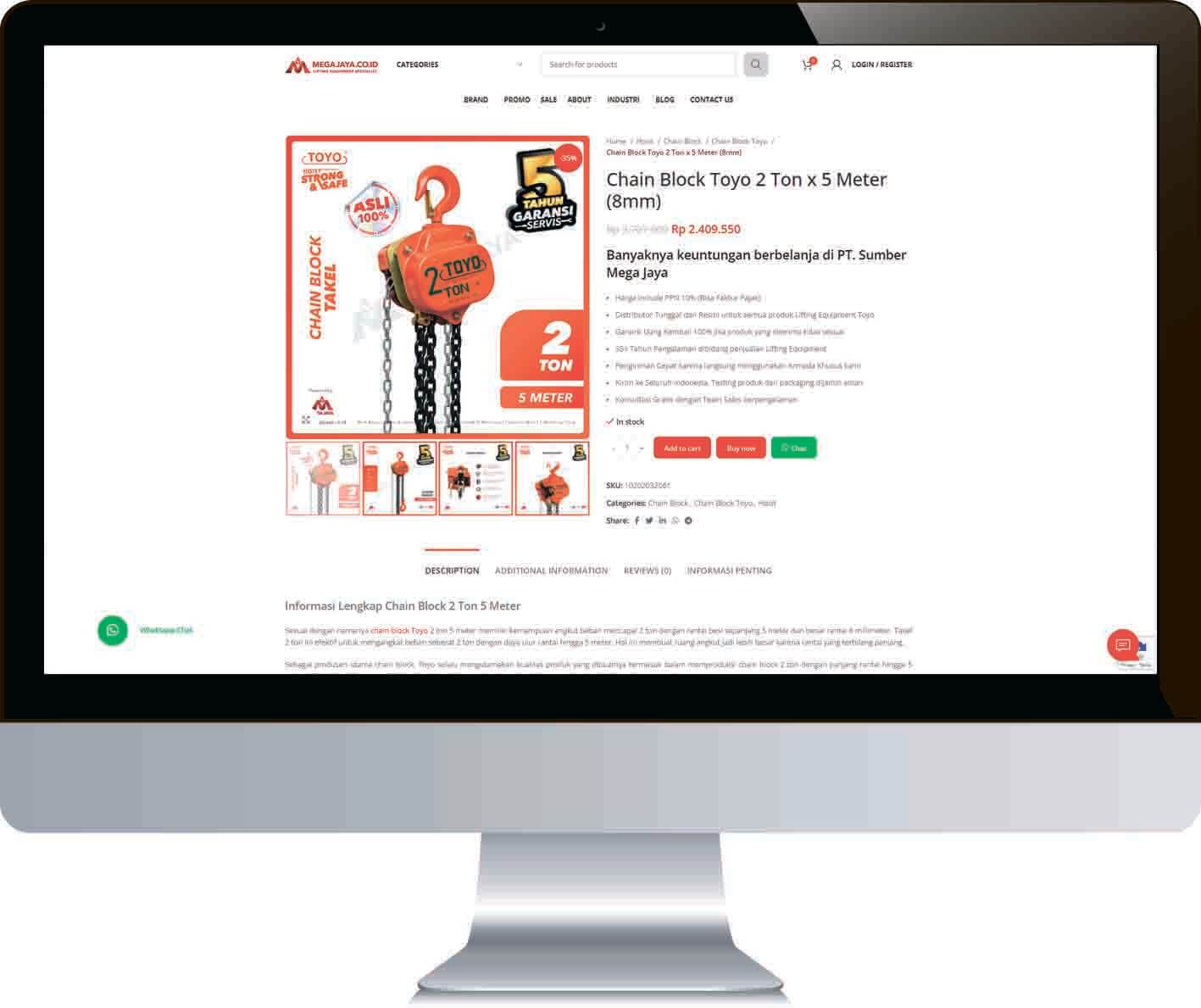 Langkah 4
Anda sudah masuk ke halaman produk.  Sebelum klik tombol "Add to Cart" atau "buy now", pastikan Anda melihat stok, spesifikasi umum, dan harganya.
Klik tombol "Add to Cart" untuk berbelanja lagi atau klik tombol "Buy Now" untuk masuk ke halaman cart dan melakukan pembayaran.
Jika Anda ingin konsultasi lebih lanjut terkait produk, Anda bisa klik Tombol "Chat" untuk terhubung ke Whatsapp CS kami.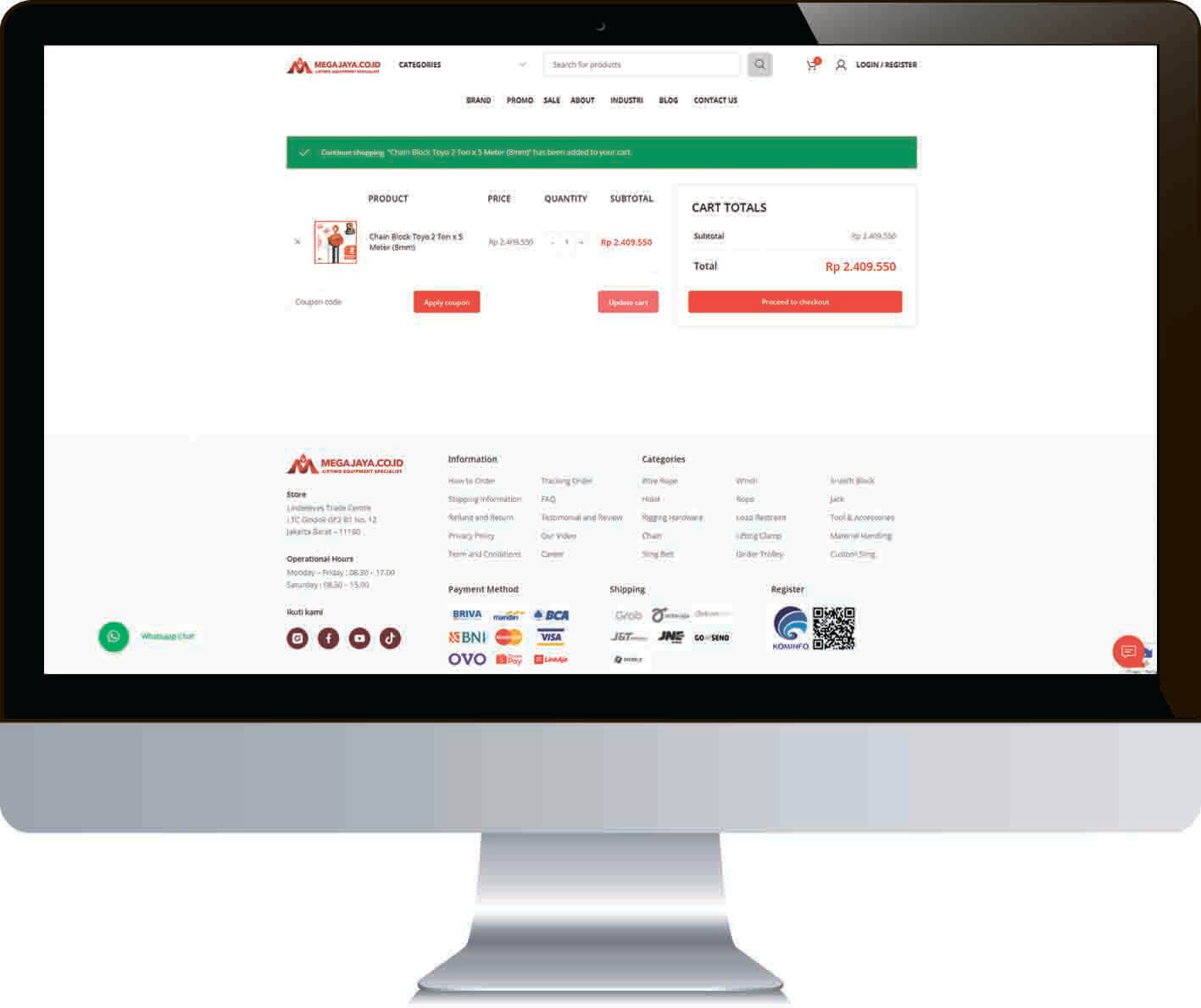 Langkah 5
Pada halaman "Cart", Anda dapat cek kembali pesanan Anda untuk memastikan jumlah produk yang Anda beli.
Jika Anda memiliki KODE VOUCHER silahkan masukan KODE VOUCHER yang tersedia pada halaman promo, lalu klik "Apply coupon".
Jika sudah sesuai, lanjutkan proses pembelian produk dengan klik "Proceed to checkout".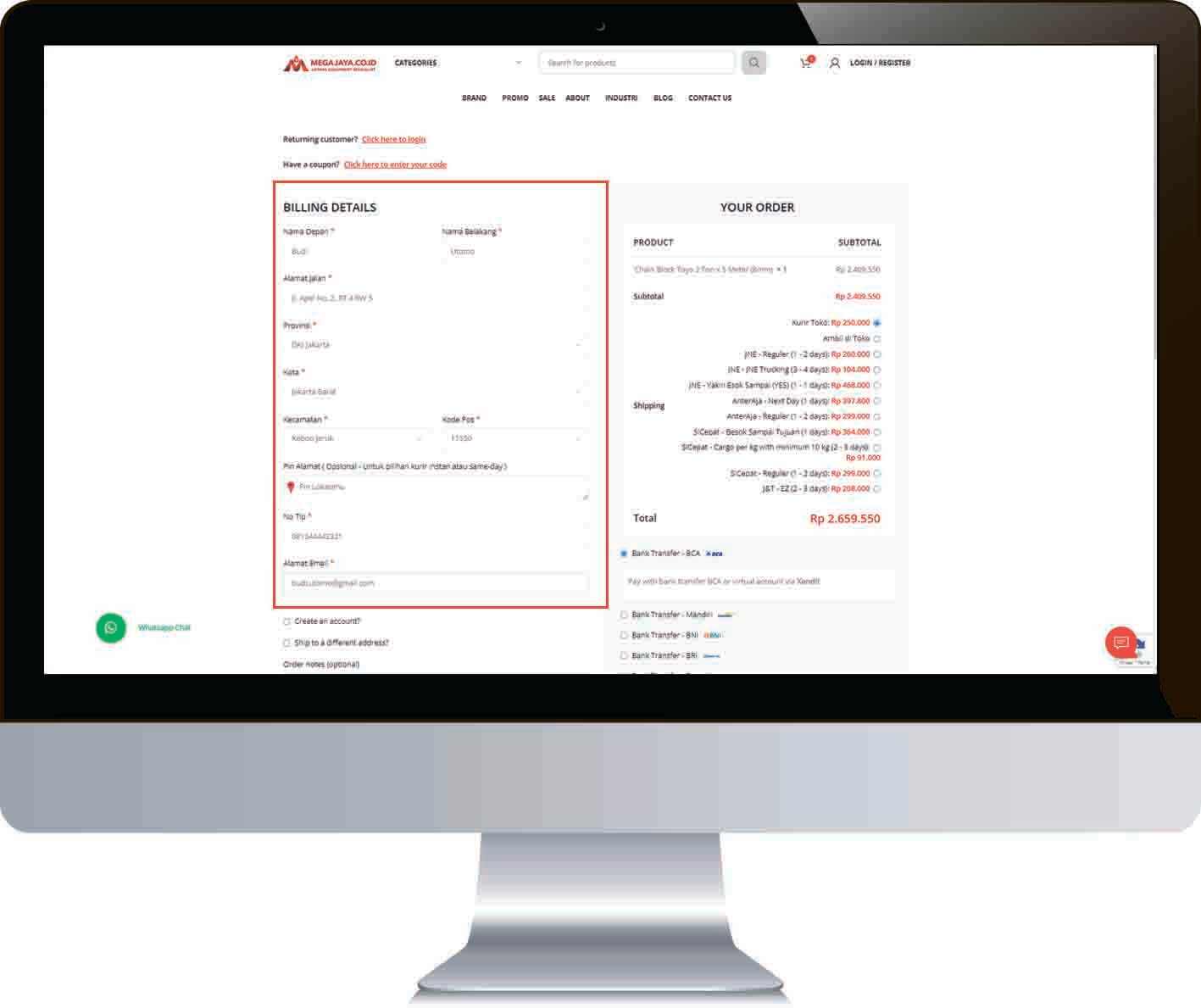 Langkah 6
 Pada Halaman Checkout, isi alamat Anda sesuai dengan lokasi yang ditetapkan.
a. Jika Anda masih berada di Jakarta, akan muncul opsi : "Kurir Toko" atau "Ambil di Toko".
b. Jika Anda berada di Luar Jakarta, Anda bisa memilih kurir sesuai dengan kebutuhan Anda.
Lakukan pengisian "Billing Details" Anda. Pastikan Alamat yang Anda berikan tepat dengan mengisi Provinsi, Kota, Kecamatan, hingga Kode Pos untuk menentukan jumlah ongkos kirim.
Anda juga bisa menjadi member megajaya.co.id dengan mengisi password pada kolom registrasi.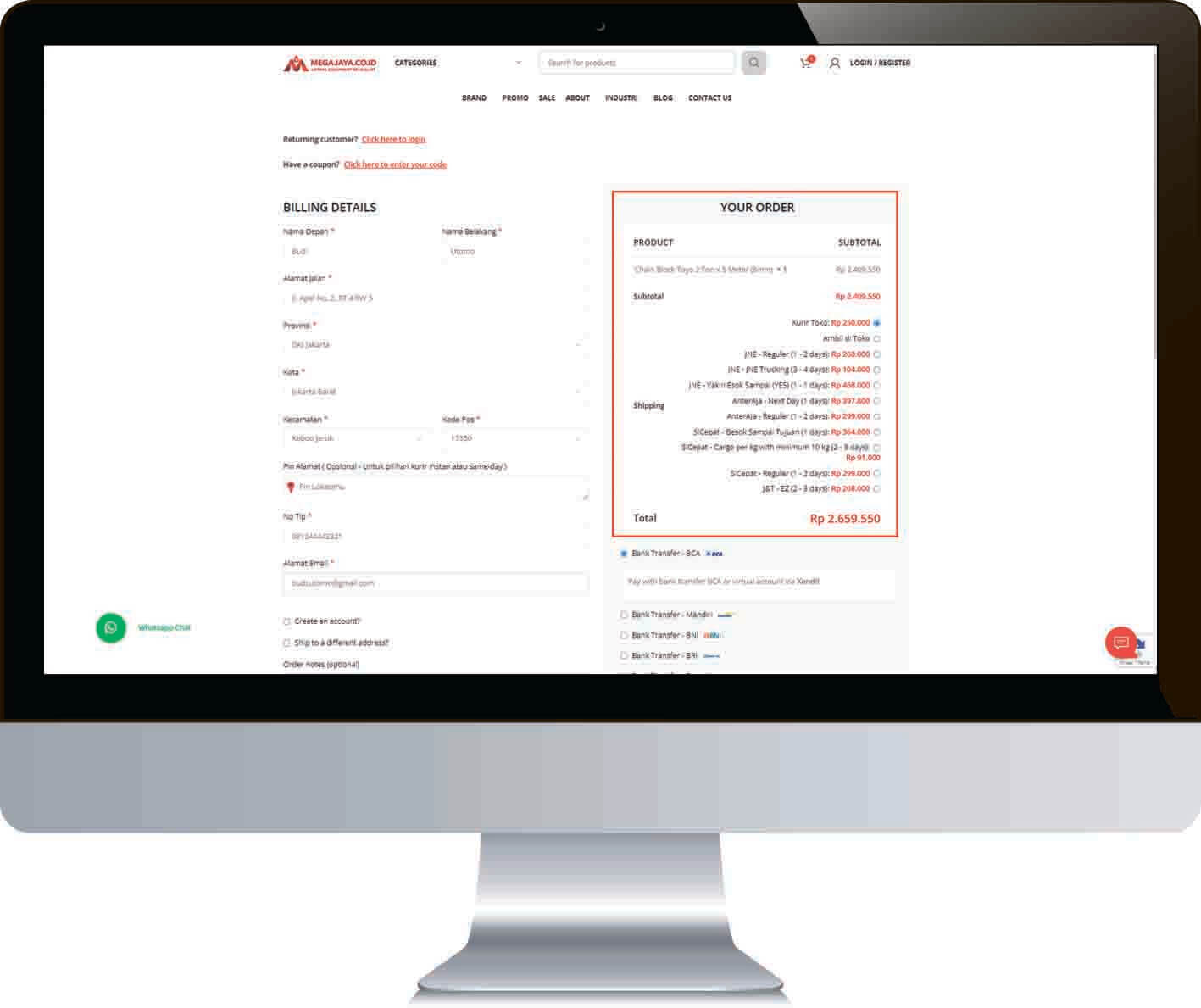 Langkah 7
Setelah Anda mengisi alamat pada "Billing Details", akan muncul beragam opsi pengiriman yang dapat Anda pilih, sesuai dengan produk yang Anda telah pilih.

Pastikan bahwa ukuran/berat produk yang Anda pilih sesuai dengan opsi pengiriman:
a. Jika produk berukuran kecil, Anda dapat menggunakan JNE, Sicepat, AnterAja, hingga J&T.
b. Jika produk berukuran besar, Anda dapat menggunakan JNE Trucking atau Sicepat Kargo.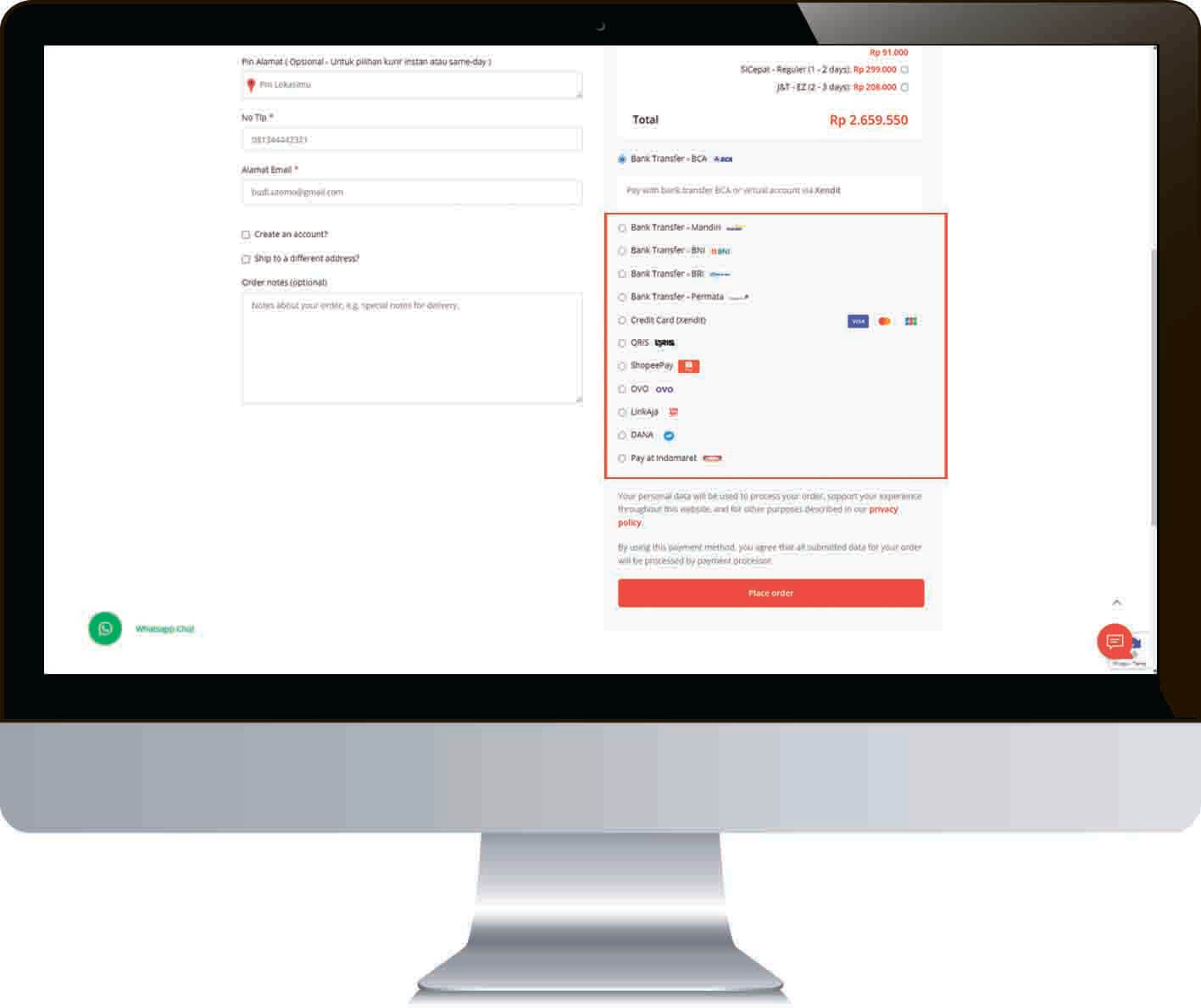 Langkah 8
Silahkan memilih metode pembayaran menggunakan Xendit. Ada beberapa jenis yang bisa Anda pilih diantaranya BCA VA, BRI VA, BNI VA, Mandiri Payment, Kartu Kredit, hingga e-wallet seperti Shopee Pay, OVO, hingga Dana.
Setelahnya, klik button "Place Order"
Pesanan Anda akan kami proses dalam 1×24 jam.